Thank You to the following for their contribution to a fantastic 2012 Grand National
Seay Hi-Performance
Seay Hi Performance has contributed one of thier body kits that were designed specifically for UAS karts. The body kit is being raffled off to support the UAS Muscle Kart Grand Nationals.
Mike Burris decided to sweeten the pot with a set of his tires.
The first ticket drawn will got the body, the second the tires.
Congratulations to
Bob Berlin who won the body kit and Andy Pritt who won the Burris Tires
Contributors
Berran Industrial Group
Randy Adair
Kent, Ohio - $500
The Empire UAS Region
New York - $100
Bergfelt Racing Enterprises, Mark Bergfelt
Beaver Falls, Pennsylvania - $260...winners crystal trophy and bottle of champagne
Ruben and Denise Parr
Martinville, New York - $100 to the event fund
plus this couple will be providing photography service as well as contirbuting $100 to the highest place finisher from the Empire Division.
Bad Max 44 / G-Signs - Jerry Greene
Woodruff, South Carolina - $50
Marion, Iowa - $100
Santiago Ruiz de Gopegui Quesada
Moving to Virginia -$100
BMARC/ R & R Performance - Andy Pritt
Dillsburg, Pennsylvania - $250
Steve Windle
Glenmoore, Pennsylvania -$100
"The Dog Pound "
Ed Schreifels
Brian Abel
Bob Berlin
Three prominent members of the Florida "Dog Pound" each donated $100 each for a total of $300
Ken Olson
Ken is from the Washington UAS and donated $100.00 to defray the cost of trophies.
Mike -Kurt Burris Racing,
Huntington Beach, California - $200
John Allison,
King George, Virginia - $100
Cecil Grubb
Washington, IN - $100
Jeff Davis
Forest City, NC - $100
The Following Individuals provided services to the Grand Nationals
Cal Muilenburg
Cal provided AMB transponder service. He has promoted a stock car track, provided scoring services for another kart sanctioning body and heads up a karting family. He is from Mitchell, SD.
The voice of "Keystone Lightning" and professional radio broadcaster will be the official announcer for the 2012 UAS Muscle Kart Grand Nationals. Steve is heard regularly on C93, (92.7 FM), and Radio 13, (1300AM), both in Clarion, PA as well as WKQW,( 96.3 FM) and ESPN (1120 AM) in Oil City, PA

Brian Abel
Brian handled pre-race safety tech just as he has for the previous two UAS Muscle Kart Grand Nationals
Mike Grady
Mike handled post race engine tech.
Mike also contributed $20 each to the 4th, 8th, 12th, 16th and 20th place positions provided they pass post race tech.
Dee Black, North Alabama Baseball
Plaques for 6th through 10th A-Main Finishers

5 Complimentary Subscriptions to be given to 3rd to 7th place finishers in the B-Main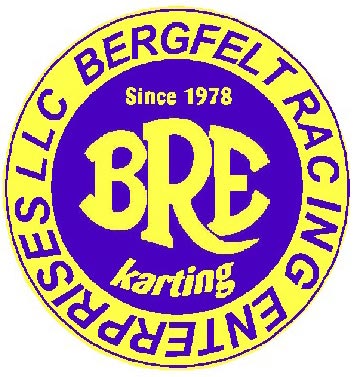 Class Act Award....$100 to the driver at the Grand Nationals displaying the highest level of sportsmanship.
Seay HiPerfornance is offering the following contingency award
$100.00 Cash
Any of the TOP 5 finishers in the main event that are running an SHP Component and decal of the following:
SuperFly Nose
WejWing
SuperBrake
SuperFly WejFrame
Stephen Chase
Madera, California - Will be providing his famous smoked tri-tips after Friday night practice.
Emmons Trucking
Kentucky, Grand National Sign
Steve Windle
UAS representative who assisted at the starting grid
Scott Deasey
UAS representitive who assisted at the scale
Maila Brown
Sold raffle tickets to offset event costs
Mark Bergfelt
Race Director
Teresa Bergfelt
Assistant to the Race Director
Pam and Bruce Lile and the amazing staff at Lasoski Speedway